Our History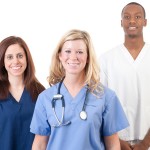 VITA Healthcare is a Puerto Rican company established in 2008, located in San Juan, Puerto Rico that specializes in the management of patients with pregnancy-related complications. We specialize in the prevention of preterm labor and hyperemesis gravidarum.
Our staff includes highly trained obstetrical nurses, obstetricians and maternal fetal specialists. We provide individualized care to address each patient's needs. Our site includes prenatal educational information and current treatment recommendations for many conditions. All information is for educational purposes. Your healthcare professional should always be consulted for specific treatment recommendations.

Our services
Our Mission
"Provide state-of-the-art care during high-risk pregnancies, making sure mothers are healthy and ensuring the best possible outcome for their babies".
Contact us
Telephone: +1 787-723-8482
FAX:+1 787-723-1312
E-mail: info@vitapr.com
Physical Adddress
607A Del Parque Street
San Juan, PR 00909.